IT IS FLEA AND TICK SEASON! BE AWARE AND BE PREPARED WITH A STRONG PREVENTIVE REGIMEN

Affordable Pet Care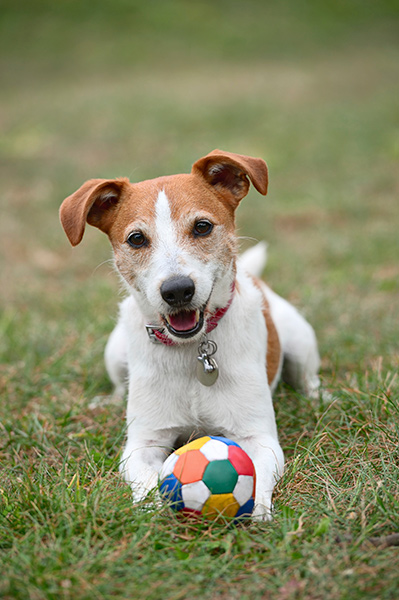 Our goal is making sure we provide quality pet care our customers can afford. Choose us to help care for your pet at a reasonable price. Nightly rates are ALL INCLUSIVE. Only a few additional services have a service fee: medication administration, intact guests private play, serving lodge kibble, facebook photo post at your request, emergency transportation to vet.
Day care Play Pass
20visits any day, any time from 7am to 7pm (except Sundays)
You are welcome to use your pass for all dogs in your household.
$380 No reservations needed

Training:
We partner with Laura Tijan to provide training to our customers.
http://www.allbehaviors.com/
916-798-8222
Call Laura or Lety for a free in home consultation.
The good, the bad and the Unruly pet owner
Renee M. Folsom, CA 6/11/2017
We have been taking our 18-month Doberman, Rainn, to Green Valley Pets for about four months now and we could not be happier. We found GVP after leaving our previous Folsom day care and kennel that we had been taking Rainn to since she was five months old. (Too many reasons to list, and not the appropriate venue.) It is not easy to be separated from our Dobie, but due to our work schedules finding a great day-care is extremely important. Rainn has been to GVP for day-care during the workweek and for kenneling when we've been out of town. Each visit has been awesome! She has two legged friends who love and care for her (special thanks to Claudia, Briana, Adam, Marisa, Valerie, Rachelle and all of your staff for your TLC) and four-legged buddies (shout outs to Koda, Bronco, Fang, and Max) that she looks forward to playing with each day. We love the giant yard that she can run around and play in, a majority of which is shaded, the kennels that allow her to walk in and outside, the fact that she is not in a group so large that it becomes overwhelming and over stimulating, and just simply, the fact that she receives so much love and attention during her visits. The staff at GVP go above and beyond. We've received texts with photos showing her having fun with her best doggie friends during the day and even photos of her getting tucked in at night. (Briana, you rock!) When we pick her up at the end of our workday, we know that she has had a blast. Does she come home a bit dusty every once in a while? Yep! And, we wouldn't have it any other way. She comes home to us having had the opportunity to run around and be a dog - in a loving, well-managed environment. Thank you Green Valley Pets for becoming Rainn's home away from home. We are so grateful! GVP SAYS: Thank you guys! we build this testimonials page as you suggested. Great minds!


Joy N. Kennesaw, GA 6/9/2017
My husky dog love it here. She become like part of the crew member and a family to this place. She's super happy every time I tell her "Let's go to Playcare". I love their outdoor Play yard. She makes lots of friends. The staff love her. She always come home tired after all day Playcare and I don't have to go walk or run her that evening. I like the deal they have here (paid $300 per 20 times) Playcare basically $15 per day if you don't want to pay $300 one time for 20 Playcare days then you will end up pay more each time ($19 per Playcare day). I like paid in advance $300 because you can just sign in your signature and date in their book and good to go. Boarding your dog is easy just call or leave a detail email ahead of time if you have an unexpected vacations or any emergency just call and they always have a room for your dog. To extend the days of boarding is easy to just call and push the dates. I never have a problem try to board my dog if they are too busy to answer your call just leave a message and someone will return your call shortly. Didn't bring enough food to board your dog because you didn't expect to stay on your vacation longer; No problem they have enough foods to feed your dog. They're also have a grooming services and it's a same rate as anywhere else. They did a great job showering and grooming my husky. My husky is happy here. I'm happy here. The stuff are nice and friendly. I has been with this place for a year because we just move here about a year ago and looking forward to be with Green Valley Pet for many more years to come.


Brianna S. Folsom, CA 1/2/2017
I have my 1yr old GSD stay here 2-3 times a week. He loves coming here, and comes home exhausted! Falls asleep in the car.. great price for being able to stay from 7am-7pm! Staff is great they're always nice and willing to let me pay before or after the visit. Easiest way to contact is through email since the staff is usually back with the doggies and not around the phone, they're fast replies on email!


Gina C. El Dorado Hills, CA 12/21/2016
We have used Green Valley Pets numerous times for both the Doggie Day Care and the Overnight boarding. We feel our 2 dogs are in extremely good hands and that the staff really goes the extra mile to make sure that they are safe and happy!


Tiffany B., Southpointe 7/20/2017
We would NOT recommend GREEN VALLEY KENNEL! We recently used them to board our 2 dogs for week of July 4th. They charged DOUBLE for July 4th/major holidays (in small prints), they groom our dogs when they have a groomer available & not on the pickup date as we requested. They also charge for "extra food" at their own discretion. Lastly, this business takes CASH & CHECK only !!! Good luck with your search. GVP SAYS: Our holiday rate is an extra night stay per pet; we disclose that to our clients while making a reservation. Statements about our holiday rate are printed (size 12 point font) in our House Rules, website, and displayed on our front desk counter. Every staff member is trained to do a bath, we will bathe your dog on check out day. If you arrive one day late to pick up your pets and do not inform us we will still bathe your friends on the original check out date. We will not let your pets go hungry; that's why we ask pet owners to bring food portioned as needed. Food isn't free (unless you are attending a time share presentation). We only take cash or check because we are a small business and want to avoid bank commission fees; instead we choose to invest that revenue for other more important fees like: good wages for our team or a sun deck!


Matthew C. Placerville, CA 11/13/2016
My dog loves this place. This is our second time using this kennel.
This time we boarded blue for over a week and took home a happy, tired, freshly bathe dog. We support small businesses so we stopped going to pet smart where he was getting less attention, a smaller room and the price was higher. I'll continue to use this service and will recommend to everyone.


Joyce V. Rescue, CA 10/15/2016
We are very happy with the care our 3 dogs get when we board them at Green Valley Pets. We are able to go on vacation or out of town without a worry that our pets are well taken care. Our dogs are rescues and have some issues that we feel the staff handle beautifully and provide the attention and patience our pets require.


Josie C. El Dorado Hills, CA 10/3/2016
We boarded our 5 year old Siberian Husky named Dakota at Green Valley Pets for a week while we went on vacation and was very happy with the service they provided including giving her a bath the day we picked her up. We were a little nervous when we dropped her off since she's never been boarded here but Marissa reassured us that she will do just fine with the other dogs. We are new in the El Dorado Hills area and are very happy we found this place to board our dog and now Dakota goes to green valley pets once a week for day play. Thank you GVP!


Jason W. El Dorado Hills, CA 7/12/2016
Our dog, a yellow lab, LOVES to to come to Green Valley Pets! And we can tell how much she plays in the yard with the other dogs by how dirty her collar is when she comes home (it's easy to wash). The owners and caregivers are all friendly and down to earth, and you can easily tell they love the animals. Prices for Play Days and Overnight Stays are very reasonable, and they offer a lot of flexibility and last minute changes when our schedules change. While you need to leave messages or emails, I actually don't mind at all because I know they are out taking care of the animals. We also use their grooming services, and I don't hesitate to provide a good referral.

Derrick M. El Dorado Hills, CA 3/27/2016
I have boarded my dog here before and was pleased. However, when my wife and I called this time we were very disappointed. We spoke to one of the employees by phone to see if there was any availability the week after Easter. She was obviously busy so she took our name and number and said she would call us back. She didn't. The next day I called 3 times and no one answered. On the forth call I left a message. I never received a call back. My wife and I agreed that if they couldn't handle a simple call back or answering their phones during business hours then how much could I trust them with our dog. We were sadly disappointed. I am giving them two stars based upon the prior visits. It's off to their competition from now on. GVP SAYS: We don't sit by the phone. We are out with your pet running, tugging, chasing, bathing. As our voice mail states: best way to make a reservation is by sending us an email. We spend time with your dog… not with you on the phone.


Lori D. El Dorado Hills, CA 2/11/2016
I recently became a dog owner and have taken my German Shepherd to Green Valley once to be boarded over a weekend and he has been bathed/groomed there twice. My experience has been nothing but positive as the staff has been friendly, flexible, and professional. My pup has returned to me happy and healthy. I absolutely recommend Green Valley Pets!

Cliff K. El Dorado Hills, CA 7/8/2015
These guys used to be Green Valley Kennel. Now they are under new management. We have been boarding our dogs there for over 20 years. It was never the Taj Mahal of kennels but it was reliable and the people staffing the place were good and decent people. Now, not so much. Since the management change I have been in twice. Both times the girl (child) in charge has been wearing inappropriately short shorts showing off her extensive tattoos. 22 appears to be the maximum age for employees now but the "manager" looks to be younger. I'm guessing her mom owns the place now and is looking for a way to employ her child. We boarded our two dogs there for 5 days but were charged for seven days. The (child) manager said that that was their "policy" and that she could not deviate from that policy even though she could not explain why 5 days somehow became 7 days. It ended up costing us just over $75 per day to board our two dogs. The five star reviews of this place are all posted by the owners. GVP SAYS: My staff is young because they apply for a job, do a good job and love animals. It is actually illegal for any company to hire based on age (mmhhhh common knowledge) Body art (tattoos) do not interfere with their job performance so far. Holiday rate is an extra day stay and check out is noon if you pick up your pets past the check out time we will consider that another day (just like any other lodging facility or human hotel). $75 per night in our largest room for two large breed dogs is NOT that outrageous. I don't have children so the "child manager" is not my child. All reviews are not posted by me (the owner) why would I write such a hateful review like yours (over $75)

Myra E. Elk Grove, CA 6/25/2015
I would like to thank Claudia & staff at Green Valley Pets for taking such good care of my precious Codey. We needed to board Codey last minute and the 2 other places where we normally bring Codey were completely full. I called Green Valley Pets and they were able to take him for 8 days. We were a little nervous to leave him for so long because we live in Elk Grove but bringing him to GVP was worth the drive to El Dorado Hills. Codey got to know the staff and I believe he misses them already. They're awesome! Codey will be a loyal, repeat guest moving forward.....


K L. El Dorado Hills, CA 6/25/2015
I would not recommend Green Valley Pets. We brought our dogs there a few times after new ownership and had a lot of problems. When your dogs stay there, expect them to smell like urine when you pick them up. I hope you are not in a hurry when you leave because they will lose the dog beds and bowls you brought with you. They also are happy to keep the food you bring for your dogs even though the dogs do not finish it. It took half an hour extra to find our bowls. GVP SAYS: As your pet spends more than a day with us they will play, get dirty, and will smell; we will always recommend and will offer to book an exit bath. DO NOT be in a rush when you pick up your pets, we don't have a drive through window. DO NOT bring your personal belongings (we don't want your things) Your extra food will be discarded at the end of the day to avoid vermin and bacteria.