Lodging

We only accept Cash or Checks
Overnight Guest Can Choose their Accommodations from the 3 Different Sizes We Offer:
Size 4'x4'x4' with access to indoor play room *Our downward dog lounge
Your small furry friend (under 25 lbs) must be neutered/spayed and well mannered.
Good dog Cottage: $26 USD
Size 4'x6'x4' approx. with acces to an outside terrace size 6'x6' and/or our downward dog lounge.
Spoiled Dog Flat: $35 USD
Size 4'x6'x8' approx. with a private outside terrace size 6'x6'
Kitty Cat Condo: $25 USD (tri level room OR two levels and a porch)

DOGGIE DAYCARE: $24 USD

HAMSTER PAD: $10 USD


CHECK IN TIME: anytime! (We open at 7:00 am)
CHECK OUT TIME: 12:00pm just like any hotel check out time is noon.
Anytime after the check out time will be counted as that night stay. (just as a human hotel; we need to turn around, clean and sanitize the room before a new guests checks in.
If your pet is still occupying a room after check out time we are unable to turn around that room and therefore it is his room for that day.

We do not offer hourly rates or half day rates.
Play hard? Save $100 when you purchase our 20 DAY PLAY PASS
This pass is good for 20 play dates (do not need to be consecutive) and you can use it for all your pets.
Check in your pet for play date, sign your pass and return to pick up happy dog.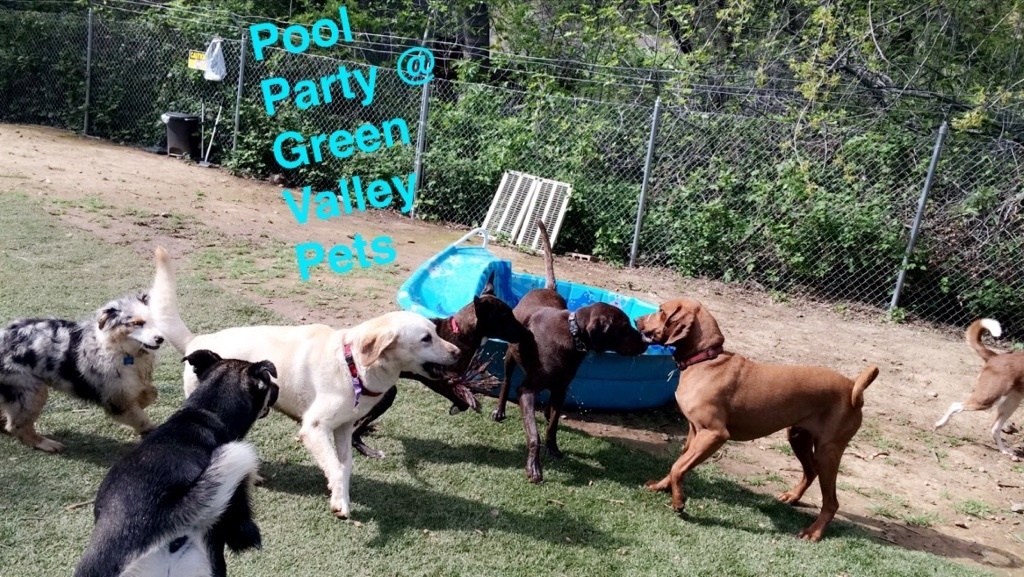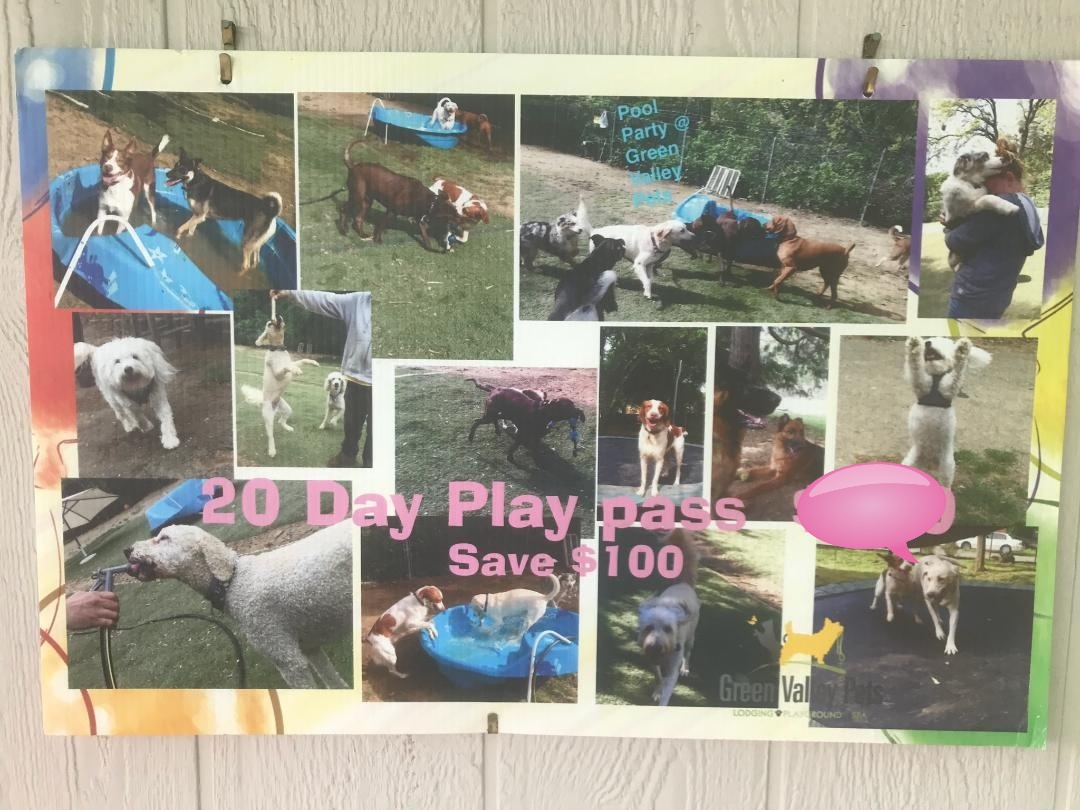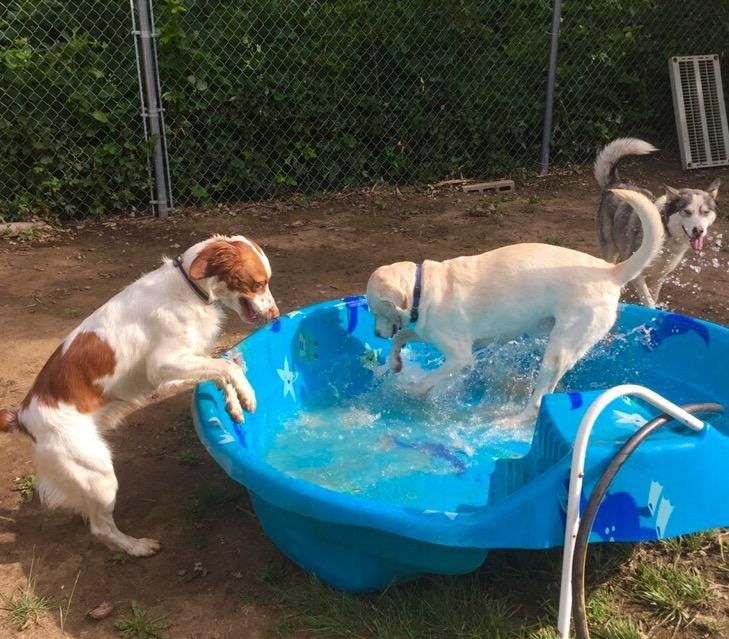 Kindly note that if your reservation includes a holiday our holiday rate (of an extra night stay per pet)
will apply to your final invoice.

Example: If your reservation is July 1-July 6 your bill will reflect 5 overnights and 1 extra night =6 nights

Holidays we observed are as follows: New Years, MLK, Presidents day, Easter, Memorial day, Independence day, Labor day, Columbus day,
Veterans day, Thanksgiving & Christmas.

For multiple dogs in same family the 2nd, 3rd guest fare is $4 off the nightly rate.
We can administer medications at an additional charge of $1.00 per dose.

We request that you bring your pet's food for the duration of their stay (portioned in Ziploc baggies).
If you choose we can serve your pet our IN-house lamb and rice kibble diet.
Fee for one servings of our In-house kibble is $3.50 ea

Any leftover or forgotten food we will donate to www.SevaSelflessService.org
they feed people without homes and we feed their pets with your help.


Playground
Our 4 legged guests are let out into our playgrounds a few times a day so they get a chance to play, socialize, sniff around, chase squirrels and get back inside to hydrate and nap.
It is your choice whether to have your furry friend socialize with others of similar size, energy and demeanor or you can opt for a semi-private playtime (three guest max)
with a trained staff member for an additional price. All our guests who are spayed or neutered are welcome to join in group play.
Overnight guests have access to the playground free of charge.
Our 5,000 sq feet playground is an outdoor area with real trees, grass, dirt, kiddie pools, umbrellas, shade, pebbles, rocks, little hills and a trampoline.
Your friend will have lots of fun, will get tired and will also get dirty!
We highly recommend to schedule a bath OR a groom for your pet on departure day.